Christine's Corner
by
Christine Schrader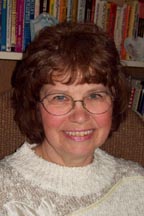 Godís Plan for Mankind
We think one way, and God thinks another way. ďFor my thoughts are not your thoughts, neither are your ways my ways, saith the LORD. For as the heavens are higher than the earth, so are my ways higher than your ways, and my thoughts than your thoughts (Isaiah 55:8-9).
One lady asked the Lord, ďWhy donít you like the things that I like?Ē
The Lord said to her, ďYou are supposed to like the things that I like.Ē
There is a way which seemeth right unto a man, but the end thereof are the ways of death (Proverbs 14:12). We need the Lord to deliver us from ourselves and our faulty thinking. Only Godís plans will ultimately succeed. We need to think like God thinks and care about the things that the Lord cares about. God cares about us and He wants to have fellowship with mankind. God is good and has a marvelous future for those who will accept Him as Savior and Lord. It is not the Lordís will that any would perish and miss heaven, but we have to accept Godís plan. Jesus died on the cross in our place, and the only way to heaven is to accept Jesus as Savior and follow Him. That is Godís plan for mankind.
Many are the plans in the mind of man, but it is the purpose of the Lord that will stand (Proverbs 19:21 ESV).
God Bless