HOME | ABOUT US | GIVING | SALVATION
Christine's Corner
by
Christine Schrader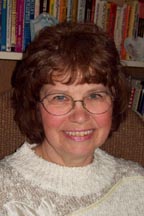 A Two Way Street
You may depend on God, but can He depend on you?
God is looking for people who will accept Him as Savior, and He wants his people to be faithful to Him. God uses people to work in the field of lost souls. The harvest is plentiful, but the workers are few.
Therefore said he unto them, The harvest truly is great, but the labourers are few: pray ye therefore the Lord of the harvest, that he would send forth labourers into his harvest (Luke 10:2).
A lot of farmers had to buy equipment to make large, round bales because it got hard to get enough workers to pick up and load the square bales and put them in the barn. Now the farmers use machines to bale the large bales and store them without needing workers in the field. But the Lord is still looking for labors to work in His field; witnessing to the lost so that they can be saved.
We can depend on the Lord, but Jesus should be able to depend on us to finish the work that He began when he was with the disciples. When we who are saved stand before the Lord, we want to be confident that he will say the words we are waiting to hear, "Well done, My good and faithful servant."
His lord said unto him, Well done, thou good and faithful servant: thou hast been faithful over a few things, I will make thee ruler over many things: enter thou into the joy of thy lord (Matthew 25:21).
God Bless
Christine
How to Know you are going to Heaven