Christine's Corner
by
Christine Schrader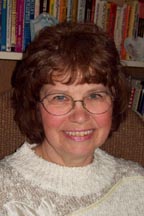 The Battle Is the Lord's
King Jehoshaphat was told that a huge army from Edom was coming against him. The king decided to inquire of the Lord and he proclaimed a fast for all of the people of Judah.
And Judah gathered themselves together, to ask help of the LORD: even out of all the cities of Judah they came to seek the LORD (2 Chronicles 20:4).
The people stood with King Jehoshaphat to seek counsel of God. "And Jehoshaphat stood in the congregation of Judah and Jerusalem, in the house of the LORD, before the new court, And said, O LORD God of our fathers, art not thou God in heaven? and rulest not thou over all the kingdoms of the heathen? and in thine hand is there not power and might, so that none is able to withstand thee?" (2 Chronicles 20:5-6).
The king knew they were not strong enough to stand against the enemy coming to destroy them, so he asked the Lord for help. The Lord spoke to them through a Levite. "…Thus saith the LORD unto you, Be not afraid nor dismayed by reason of this great multitude; for the battle is not yours, but God's" (2 Chronicles 20:15b).
God told them that they would not have to fight this battle, but to take their positions and watch the Lord defeat their enemies. The men in the invading army got confused and killed their own men. God fought the battle for his people.
"Blessed is the nation whose God is the LORD…" (Psalm 33:12a).
God Bless
How to Know you are going to Heaven