Christine's Corner
by
Christine Schrader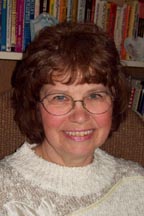 A Love Letter
Writing letters is becoming a lost art, and with it history is destroyed. Tom found old love letters that his mother and father wrote to each other when they were dating. They were sweet and innocent. Tom got a chance to see into the hearts of his parents when they were young. Today people use the internet and write emails or texts on their phones. Messages are quickly deleted and all the communication is lost.
God gave the Bible to us as a love letter. It tells of His love for mankind, and it gives us insight into the heart of God, and it tells how much He loves the people that He created. If He chose to communicate through emails and text messages, His anointed words would be lost and deleted. But God, in His wisdom, chose to write His words in a book. The Bible has been on the best seller list for years.
All scripture is given by inspiration of God, and is profitable for doctrine, for reproof, for correction, for instruction in righteousness: (2 Timothy 3:16).
The Bible is different from other books. It is ageless, yet totally up to date. It tells of future events that have not yet happened. Scripture is alive because the Holy Spirit is alive and helps us to understand what the Lord is telling us. When we accept Jesus as Savior, He lives in our heart, and He sends the Holy Spirit to enlighten us and to show us the truth. Godís Word will never change. The Bible is Godís love letter to us and it is a road map (GPS) to heaven.
God Bless
How to Know you are going to Heaven