HOME | ABOUT US | GIVING | SALVATION
Christine's Corner
by
Christine Schrader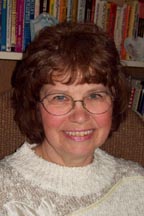 God Has No Grandchildren
Then shall the kingdom of heaven be likened unto ten virgins, which took their lamps, and went forth to meet the bridegroom. They that were foolish took their lamps, and took no oil with them: But the wise took oil in their vessels with their lamps. And at midnight there was a cry made, Behold, the bridegroom cometh; go ye out to meet him (Matthew 25:1, 3-4, 6).
When the ten virgins heard this, five of them trimmed their lamps, but the five foolish ones asked the wise for oil, but there was not enough for all of them.
And while they went to buy, the bridegroom came; and they that were ready went in with him to the marriage: and the door was shut. Afterward came also the other virgins, saying, Lord, Lord, open to us. But he answered and said, Verily I say unto you, I know you not (Matthew 25:10-12).
Oil represents the Holy Spirit. The five wise virgins had an ongoing relationship with the Bridegroom, but the foolish ones had not retained their relationship with the Lord. No one can get to heaven on someone elseís spiritual life. You have to have Jesus in your heart. You canít use another personís position with Christ. God doesnít have grandchildren, He has sons and daughters.
Sometimes people ask us to pray for them because they are not saved, and they hope the Lord will grant their request because Tom and I are saved. We will pray for them, but they need their own oil.
God Bless