HOME | ABOUT US | GIVING | SALVATION
Christine's Corner
by
Christine Schrader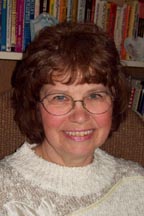 Whose Report Will You Believe?
God speaks words of love and the devil speaks words of fear.
There is no fear in love; but perfect love casteth out fear: because fear hath torment. He that feareth is not made perfect in love (1 John 4:18).
God says you can do it; the devil says you can't do it. I can do all things through Christ which strengtheneth me (Philippians 4:13).
You get sick and God says you will live. However the devil tells you that you are going to die. The Lord says that He is the Lord that healeth thee in Exodus 15:26.
God says "I love you" and the devil says that the Lord doesn't care about you. The Bible states that God is for you, so who can be against you? Read John 3:16.
God calls you His child if you are saved. The devil tells you that you are a step-child like Cinderella. The Bible states: for ye are all the children of God by faith in Christ Jesus (Galatians 3:26).
The devil tells the world that all people are children of God and when you die everyone will go to heaven.
But Jesus said, "Ye are of your father the devil, and the lusts of your father ye will do," in John 8:44.
God is truth and the devil is a liar. God will supply your needs according to his riches in glory by Christ Jesus.
So whose report are you going to believe? Joshua said that for me and my house, we will serve the Lord!
God Bless
Christine
How to Know you are going to Heaven