Christine's Corner
by
Christine Schrader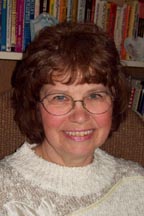 Requests Not in the Will of God
Then James and John, the sons of Zebedee, approached Him and said, "Teacher, we want You to do something for us if we ask You." 36 "What do you want Me to do for you?" He asked them. 37 They answered Him, "Allow us to sit at Your right and at Your left in Your glory" (Mark 10:35-37). Jesus said no because that honor was reserved for those who it was prepared for. Sometimes people ask amiss.
One man told Tom that if the Lord did not heal his mother that he would not serve Him. However, the scripture states that it is appointed unto men once to die and then the judgment. God is not going to let us live forever in this wicked world because He has something better for us in Heaven.
God answers yes, no, or wait awhile. Sometimes the timing is off. We might pray for a job, and the perfect job is not available at the moment. Maybe we pray and ask the good Lord to spare someone's life when they are suffering. However, we are being selfish to want to keep our loved one here in pain because we will miss them.
God knows the future and He knows what is best for us. If God answered every prayer to suit us, we would be sure to make a mess of the situation. Instead of wanting our own way, trust the Lord for the right answer.
God Bless