Christine's Corner
by
Christine Schrader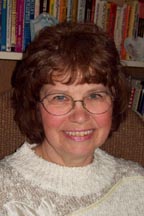 Be Still
Be still, and know that I am God: I will be exalted among the heathen, I will be exalted in the earth (Psalm 46:10).
Author Richard Foster wrote, 'In contemporary society our adversary majors in three things: noise, hurry, and crowds.' Noise is all around us; Computers, telephones, social media, emails, and texts vying for our attention. Have you ever been praying and the telephone rings, and you get up to answer it? As soon as a text comes in we are in a hurry to read it.
People are everywhere and it is hard for some people to get alone with the Lord. One young wife with small children said that the only private place in the small house was the bathroom
And he said, Go forth, and stand upon the mount before the LORD. And, behold, the LORD passed by, and a great and strong wind rent the mountains, and brake in pieces the rocks before the LORD; but the LORD was not in the wind: and after the wind an earthquake; but the LORD was not in the earthquake: 12 And after the earthquake a fire; but the LORD was not in the fire: and after the fire a still small voice (1 Kings 19:11-12).
Elijah could not hear the still small voice of God in the chaos around him. He wrapped his mantle around his head so that he could hear the Lord. It is imperative that we get alone with God so that He can slow us down and restore our sanity.
God Bless
How to Know you are going to Heaven