HOME | ABOUT US | GIVING | SALVATION
Christine's Corner
by
Christine Schrader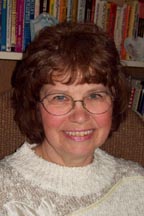 We Only Have Today
Rejoice with them that do rejoice, and weep with them that weep (Romans 12:15).
Yesterday we attended a wedding celebration of a young couple that we love dearly. It was a happy occasional and we rejoiced with them and their families. Now today we learn that a younger member of our extended family passed away leaving behind a wife and three children at home. Also my brother and his wife lost a dear friend, of many years, on the same day. Monday of this same week, Tom did a funeral service for another member of his family. Our hearts go out to those left behind.
The Bible states that life is like a vapor. "Whereas ye know not what shall be on the morrow. For what is your life? It is even a vapour, that appeareth for a little time, and then vanisheth away (James 4:14).
Every person needs to stop and consider that life on earth does not last forever. The Bible says, "behold, now is the accepted time; behold, now is the day of salvation (2 Corinthians 6:2b).
If you really want to live forever in heaven, today is the day to accept Jesus as your Savior if you are not saved. Not yesterday, not tomorrow, but right now is the day of salvation. Just like smoke disappears in the wind, so our life on earth will pass like a vapor or smoke in the wind.
Please pray for Monica (lost her husband) and Pastor Jim (lost his wife) and Tom's family. Thank you.
God Bless
Christine
How to Know you are going to Heaven