Christine's Corner
by
Christine Schrader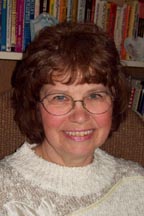 The Dumbest Man and the Smartest Man
King Solomon was the wisest man who ever lived. He was born with a silver spoon in his mouth and he grew up as a king's kid. He had to know about his father's close relationship to God. David was a man after God's heart. After King David died, Solomon became king over all Israel.
In that night did God appear unto Solomon, and said unto him, Ask what I shall give thee. And Solomon said unto God… Give me now wisdom and knowledge, that I may go out and come in before this people: for who can judge this thy people, that is so great? (2 Chronicles 1:7, 8a, 10).
It pleased God that Solomon did not ask for riches, wealth, honor, nor the life of his enemies, and the Lord gave Solomon all of the above, as well as wisdom and knowledge. Solomon was the wisest man who ever lived.
However, he had 700 wives and 300 concubines. He married foreign women and they influenced him to worship other gods. He soon forgot the Lord and backslid. Thus the wisest man became the dumbest man and God punished him by dividing the great empire of Solomon. In God's mercy, the split did not occur until Solomon died and his son took the throne.
Solomon wrote over 3,000 proverbs, composed 1,005 songs, and the temple he built was one of the seven wonders of the ancient world. In the end Solomon returned to the Lord and wrote: "Let us hear the conclusion of the whole matter: Fear God, and keep his commandments: for this is the whole duty of man" (Ecclesiastes 12:13).
God Bless
How to Know you are going to Heaven