HOME | ABOUT US | GIVING | SALVATION
Christine's Corner
by
Christine Schrader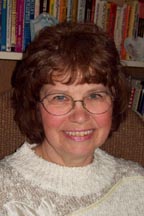 What did Malchus do?
Malchus was the servant of the Jewish High Priest Caiaphas who participated in the arrest of Jesus. "Then Simon Peter having a sword drew it, and smote the high priest's servant, and cut off his right ear. The servant's name was Malchus" (John 18:10).
A crowd came to arrest Jesus. Malchus was probably with the mob because he was the servant of the High Priest Caiaphas and had to accompany the High Priest as part of his duties. Little is known about Malchus. Scripture does not say what he thought about Jesus.
He must have been in shock when Peter cut off his right ear. Blood probably splattered on his tunic when his ear was cut off. But then a strange and wonderful thing happened. "And Jesus answered and said, Suffer ye thus far. And he touched his ear, and healed him" (Luke 22:51). It all happened so quickly, that had he not had the blood on his clothing, he might have thought he imagined it all. But the blood could not be denied, or the witnesses that saw what had happened. The mob was hardened in their hearts, and the miracle of the healing didn't stop them from arresting Jesus.
I wonder how Malchus felt about Jesus after He healed his ear. Whatever he thought before, he had to know that he was the recipient of a Miracle. I wonder if he came to believe in Jesus. Only time will tell and we will know when we get to heaven.
.God Bless