HOME | ABOUT US | GIVING | SALVATION
Christine's Corner
by
Christine Schrader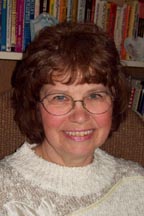 God Is On Your Side
God is our refuge and strength, a very present help in trouble. Be still, and know that I am God: I will be exalted among the heathen, I will be exalted in the earth. The LORD of hosts is with us; the God of Jacob is our refuge. Selah. (Psalm 46:1, 10-11).
We were checking out of the supermarket and the cashier confessed that the things that are happening are scaring her. I asked her if she believed in God and she said that she did. I asked her if she had accepted Jesus and she said yes. By now she had checked us out and people behind us were putting their groceries on the counter. I told her to trust in God. Therein is our safety net.
When the children were traveling out of Egypt to the promise land, they couldnít take enough food to last them 40 years. It was not a long journey, but because they didnít trust and believe in God, they journeyed 40 years until the unbelievers died in the wilderness. Still God provided food (manna) and water and kept a cloud over them in the desert heat, and provided a fire to keep them warm through the cold nights.
The Lord, in His mercy, provided for the needs of the unbelievers; how much more will He provide for the needs of believers in Christ Jesus
But my God shall supply all your need according to his riches in glory by Christ Jesus (Philippians 4:19).
God Bless