HOME | ABOUT US | GIVING | SALVATION
Christine's Corner
by
Christine Schrader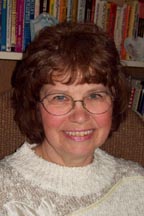 God Is Our Stronghold
The LORD is good, a strong hold in the day of trouble; and He knoweth them that trust in him (Nahum 1:7).
The term stronghold appears at least fifty times in the Bible. A stronghold is a defensive structure: Psalms 9:9 The LORD is a refuge for the oppressed, a stronghold in times of trouble, a cliff (or other lofty or inaccessible place).
When Joseph was sold into slavery in Egypt, God gave him favor and he became the second most powerful man in the nation. There came a devastating famine over the civilized world at that time. God saved the small nation of Israel by sending Joseph ahead. Jehovah used Joseph to save His people by letting them live in Goshen, the best land in Egypt.
When troubles come, it is easy to get discouraged. But the Lord is a very present help in the time of trouble. ďWhy art thou cast down, O my soul? and why art thou disquieted within me? hope thou in God: for I shall yet praise him, who is the health of my countenance, and my GodĒ (Psalm 42:11).
Donít trust in yourself or in other people. Donít trust in chariots or horses. Put your trust in God. Run to Jesus, He knows you and the challenges you have in your life right now. He is ready to help you. Jesus is our refuge, a safe place to rest. He is walking with you every step of the way.
God Bless