Christine's Corner
by
Christine Schrader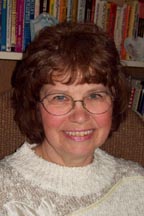 Forgiveness Is Powerful
I read that in 1999, in North India, a missionary and his two young sons were burned to death as they were sleeping in their vehicle. They were going to hold an outdoor meeting for tribal people. However, they were attacked by a radical Hindu group that opposed any conversion from Hinduism to Christianity. They poured gasoline over the vehicle and blocked the doors so that the missionary and his young sons could not escape the blazing inferno.
His wife and daughter publicly forgave the mob that killed their loved ones. Their act of forgiveness helped to spread the love of Jesus throughout the area. The same act that meant to stop the spread of Christianity actually caused the gospel of Christ to be accepted in the area. Forgiveness is powerful, but sometimes comes with a high price tag.
For God so loved the world, that he gave his only begotten Son, that whosoever believeth in him should not perish, but have everlasting life (John 3:16).
Forgiveness cost Jesus His life on the cross. Someone had to pay the high price for our salvation and Jesus, God in the flesh, was the only one qualified to pay that price for us. It took Jesus, the sinless Son of God, to obtain (secure) our pardon. For us it is free, but Jesus paid the utmost (the greatest or most extreme extent or amount) required, by God the Father, to set us free.
We should be eternally grateful for Godís forgiveness. Thank You, Jesus!
God Bless
How to Know you are going to Heaven