HOME | ABOUT US | GIVING | SALVATION
Christine's Corner
by
Christine Schrader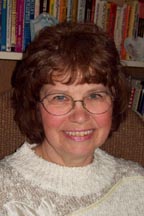 Something So Much Better
In Acts, Chapter 3, there is the true story of the crippled beggar. His friends would carry him to the place called the Beautiful Gate every day so that he could beg for money to eat.
One day Peter and John passed that way and the man asked them for alms or money. Peter told the man to look up at them. I am sure the man hoped that they would give him a coin so that he could purchase a morsel of bread. The disciples told the man that they didn't have any money. The man probably felt disappointed. However God had something so much better for the crippled man. The disciples said, "Silver and Gold have I none, but such as I have give I thee, in the name of Jesus Christ of Nazareth, rise up and walk. They took him by the hand and he jumped up and starting praising God because he was totally healed. (Acts 3:1-11)
Whereas he had hoped for enough money to eat that day, God restored his life to him. He was no longer crippled, but healthy enough to work for a living and to support himself, not just for a day, but for the rest of is life. You see God had something so much better for him than the man expected. And God has something so much better for you than you could ever imagine. Look up and Trust the Lord Jesus!
God Bless
Christine
How to Know you are going to Heaven