HOME | ABOUT US | GIVING | SALVATION
Christine's Corner
by
Christine Schrader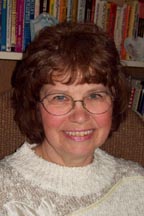 When God Says No
And I say unto you, Ask, and it shall be given you; seek, and ye shall find; knock, and it shall be opened unto you. For every one that asketh receiveth; and he that seeketh findeth; and to him that knocketh it shall be opened (Luke 11:9-10).
God does answer prayer. Sometimes the answer is yes, sometimes it is to wait, and once in a while the answer is No! When we were young and newly called into the ministry, Tom wanted to pastor a certain church. Through circumstances, someone else became the pastor. Tom was disappointed and did not understand why he didnít get the church. Later we found out that this church is what the clergy calls a pastor killer. One minister of that church had a nervous breakdown. Another one had a heart attack, while a third quit the ministry. Many years later we went to preach at that church, and the church had not changed.
We finally came to realize why the Lord did not send us to that church. It would have destroyed us. We now thank the Lord for saying no. When the Lord says no to your prayer, it is because He wants what is best for you. He has something better planned for your life.
God Bless
Christine
How to Know you are going to Heaven