Christine's Corner
by
Christine Schrader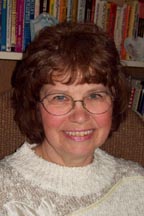 God Will Supply Your Need
Does your heart sink when you go to the grocery store or fill up your gas tank? It seems like the prices on everything just keeps on going up. Inflation is like a hidden tax. You are making the same wages, but your money does not buy as much as it did before. Who can you trust or where can you go for help? There is one you can count on.
But my God shall supply all your need according to his riches in glory by Christ Jesus (Philippians 4:19).
God fed the children of Israel food from heaven (manna) when they journeyed through the wilderness for forty years. Also it is recorded in the gospels that Jesus fed 5,000 men and also women and children with five loaves of bread and two small fish. When the disciples gathered up the leftovers, there were twelve baskets of food collected. Is there anything too hard for God?
I have been young, and now am old; yet have I not seen the righteous forsaken, nor his seed begging bread (Psalm 37:25). The Lord has promised to supply the needs of those who trust in, and follow Jesus. His children will not starve to death. They might not eat steak, but hamburger, but they will be fed.
Put not your trust in princes, nor in the son of man, in whom there is no help. Happy is he that hath the God of Jacob for his help, whose hope is in the LORD his God: (Psalm 146:3, 5).
God Bless
How to Know you are going to Heaven