HOME | ABOUT US | GIVING | SALVATION
Christine's Corner
by
Christine Schrader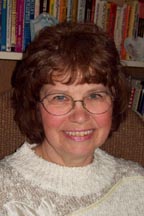 Put Your Trust in God
"Some trust in chariots, and some in horses: but we will remember the name of the LORD our God. They are brought down and fallen: but we are risen, and stand upright" (Psalm 20:7-8)
Saul was glad when David volunteered to go to battle against Goliath because then he would not have to go up against the giant. Saul tried to give David his armor, but David refused because it would only get in his way. David didn't trust in chariots, horses, or armor. David trusted in the power and strength of God. When Goliath saw David, he laughed and cursed David by his gods.
"Then said David to the Philistine, Thou comest to me with a sword, and with a spear, and with a shield: but I come to thee in the name of the LORD of hosts, the God of the armies of Israel, whom thou hast defied. This day will the LORD deliver thee into mine hand; and I will smite thee, and take thine head from thee…" (1 Samuel 17:45-46a).
"And all this assembly shall know that the LORD saveth not with sword and spear: for the battle is the LORD'S, and he will give you into our hands" (1 Samuel 17:47). And we know whose head rolled.
Once the Lord spoke to my heart and said, "Don't trust in what you can't do, but trust in what I can do."
God Bless