HOME | ABOUT US | GIVING | SALVATION
Christine's Corner
by
Christine Schrader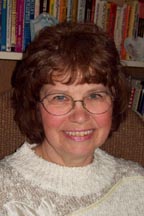 Testimony

Then Abram removed his tent, and came and dwelt in the plain of Mamre, which is in Hebron, and built there an altar unto the LORD (Genesis 13:18).
Just about everywhere that Abram moved his tent to live he built an altar unto the Lord. The altar was his place to worship the Lord. It was also a testimony to the people that lived in the land. Abraham worshipped the living God and everyone around him knew it.
Do people around us know that we are Christians? Does our life give testimony to our relationship with Jesus Christ? What legacy will we leave for our family and friends? Will our life be a witness to our faith in God and will it still be pointing folks to Jesus after we are gone from this earth?
The women of old times won their husbands to Christ through their chaste conversation, which meant their life style. Their lives were a testimony to their relationship to Jesus, and many spouses were won to the Lord.
People may never pick up a Bible, but they will watch you. They might never read the Bible, but they will read you. The words you speak and the life you live will be an epistle written so that people will see Christ Jesus in you.
God Bless
Christine
How to Know you are going to Heaven