HOME | ABOUT US | GIVING | SALVATION
Christine's Corner
by
Christine Schrader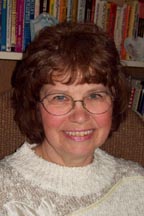 Conviction Is an Invitation
When I kept silence, my bones waxed old through my roaring all the day long. For day and night thy hand was heavy upon me: my moisture is turned into the drought of summer. Selah (Psalm 32:3-4).
God wants everyone to be saved, so He extends an invitation to every person to accept Jesus as Savior. That invitation is called conviction; feeling guilty for mistakes and sins. Sometimes it is a hard process, but it is good because it leads to repentance. However, many people reject the invitation to serve Jesus, but those who accept are invited to a great banquet in heaven.
The Psalmist said, ďI acknowledged my sin unto thee, and mine iniquity have I not hid. I said, I will confess my transgressions unto the LORD; and thou forgavest the iniquity of my sin. Selah (Psalm 32:5)
When we correctly respond to conviction, we realize and acknowledge that we are sinners in need of forgiveness, and the Lord Jesus forgives our sins when we ask Him. Have you accepted Godís invitation to accept Jesus Christ as your Savior and are you willing to live for Him? If so, you will be glad you did when you knock on heavenís door.
God Bless