Christine's Corner
by
Christine Schrader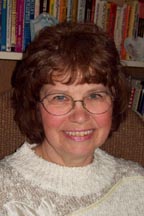 A Straight Picket Fence
How do you make a straight picket fence? You use the pattern. The lazy worker makes a perfectly straight picket by using the pattern outline to make the first board. But to save time, he uses the cut board to make the second one, and so on, using the last cut board as a pattern. Soon the pickets have the imperfections from the last cut board and they are no longer perfect. The wise builder always uses the pattern to cut out each picket and therefore each piece is perfectly straight and there are no imperfections in the finished picket fence. If you want a perfect picket fence, you always use the pattern for each picket.
In like manner, who do we pattern our life after? Jesus is our pattern because He is perfect. He is our example. We need to imitate and follow Jesus. Even if we pattern ourselves after a good man, we will pick up his imperfections. We need to be like the Lord.
For even hereunto were ye called: because Christ also suffered for us, leaving us an example, that ye should follow his steps: (1 Peter 2:21).
So God created man in his own image, in the image of God created he him; male and female created he them (Genesis 1:27).
Humans were made in the image of God in their spiritual, moral, and intellectual nature. We need to follow the example of Jesus, and we need the Holy Spirit to help us.
God Bless
How to Know you are going to Heaven